Image Pack : College Life
A downloadable asset pack
!! FOR NON-COMMERCIAL USE ONLY !!
Eye and mouth assets are images that can be overlaid on the base sprite to create expressions. All images are created for 4K resolution.
Files ending with 00 are closed mouths and 01 are open mouths.
Featured in the visual novel Breakdown.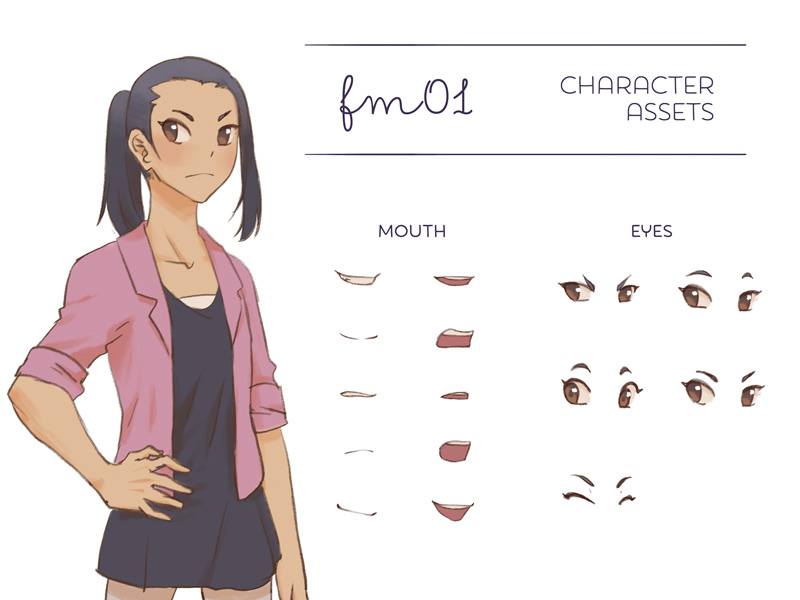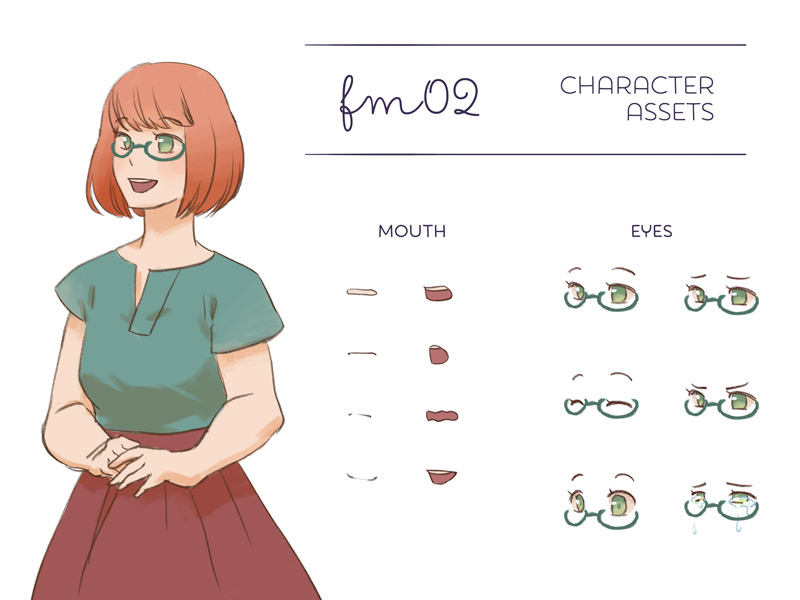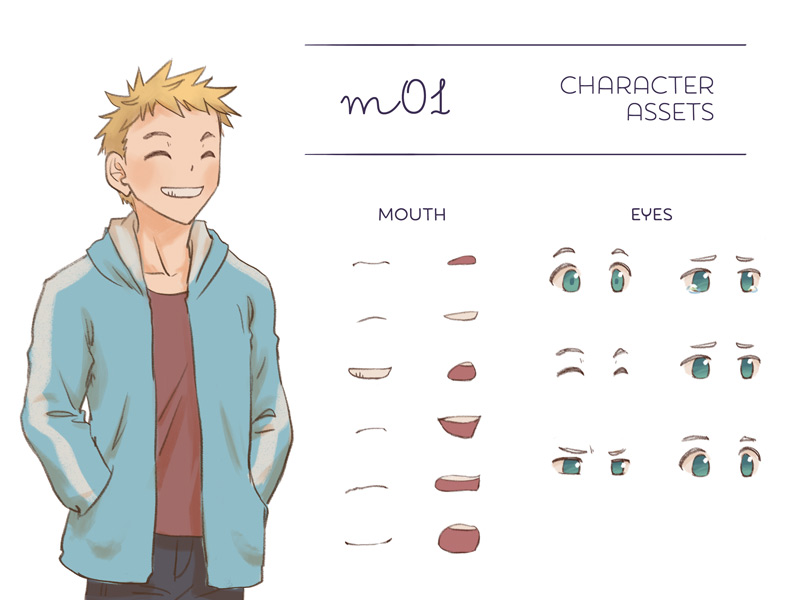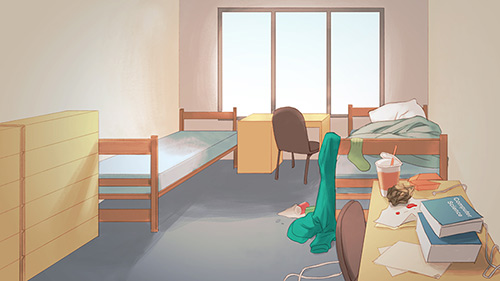 Download
Click download now to get access to the following files:
College_Life_Pack_by_Puppetbomb.zip
6 MB
Comments
Log in with itch.io to leave a comment.
hey want to make a visual novel game? for mobil game
As long as it doesn't involve commercial gain, it's free to use!
Wait you mean collaborate?
Merci de nous permettre d'utiliser ce pack gratuitement.
Je souhaiterais l'utiliser afin de réaliser un tutoriel sur Renpy. Aucun usage commercial de prévu, seulement à titre instructif. (Les vidéos ne sont pas monétisées non plus)
***
Thank you for allowing us to use this pack for free.
I would like to use it to create a tutorial on Renpy. No commercial use is planned, only for information purposes. (The videos are not monetized either)
Thank you for letting me know! Good luck on your project!
I'll make sure to credit you in the credits!
Hi, I really like these assets and I would like if I could get some permission to use them in a visual novel I am trying to make. It's called Tom's Story and I only recently started work on it.
If I could that would be great.
Also, if I ever do plan on releasing the project, I will make sure that I do not use for commercial gain.
Thank you!